The FDA & CDC approve the Pfizer vaccine in children over 12, K Health's vaccination expert, Dr. Amichai Perlman, shares insight on what this means, and what you should know.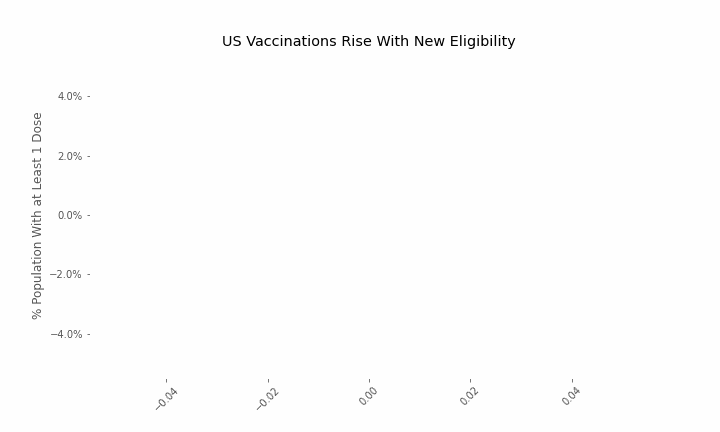 This week, the FDA and the CDC authorized the use of Pfizer's COVID-19 vaccine in adolescents aged 12-15. Unlike other COVID-19 vaccines, which are only approved from age 18, Pfizer's vaccine had already been approved from age 16 in the original emergency use authorization given in December 2020. The current expansion of the vaccine's authorization to include ages 12-15 comes following review of the results from a clinical trial which tested this vaccine in 2,260 participants in this age group.
Safe and Effective
As with the results seen in older participants, the trial found that the vaccine was extremely effective in protecting participants from COVID-19. In fact, no cases of COVID-19 occurred among vaccinated participants, and lab measurements of antibodies showed that vaccinated participants had a high level of neutralizing antibodies against the coronavirus.
The vaccine was also found to be safe and well tolerated. Side effects were similar to those reported in adults and typically lasted 1-3 days. The most commonly reported side effects were pain at the injection site, tiredness, headache, chills, muscle pain, fever, and joint pain. With the exception of pain at the injection site, more adolescents reported these side effects after the second dose than after the first dose.
Side Effects and Risk Factors
Serious adverse events were reported in only 5 participants—these included one case of abdominal pain requiring clinical investigation, and four cases of depression and anxiety in adolescents who had already been coping with depression before receiving the vaccine. According to the FDA there was no evidence these events were caused by the vaccine. Also worth noting, no cases of Bell's palsy, myocarditis (inflammation of the heart), low platelets, or blood clots were reported. The vaccine should not be given to anyone with a known history of a severe allergic reaction to any component of the vaccine.
How Can They Be Sure?
The authorization of the vaccine was also informed by the extensive experience and massive amount of data collected world-wide following over 200 million Pfizer vaccine doses in individuals 16 years of age and older. Dozens of studies from around the world have demonstrated the high efficacy and good safety profile of the COVID-19 mRNA vaccines. These studies have shown the vaccines reduce COVID-19 illness, hospitalization, mortality, and transmission.
Thankfully, the risk of severe COVID-19 among adolescents is much lower than for older adults. However, many young people with COVID-19 still end up hospitalized or suffer from long term complications. The approval of the vaccine for this age group will allow them to receive highly effective protection against COVID-19, as well as gradually return to normalcy.
The Importance of Herd Immunity
It is worth noting that the vaccine is not expected to provide complete protection from COVID-19. Some individuals can become infected despite vaccination. However, as a greater proportion of the community becomes immune, the spread of the coronavirus will decline, and with it the risk of COVID-19 to our loved ones and the community at large.
We will continue to keep you apprised of news and insights on COVID-19 and vaccinations as information develops. Be sure to check out our Coronavirus Vaccine FAQ for information and resources about all COVID-19 vaccinations and eligibility.
For more information on COVID-19 in children, visit Coronavirus in Kids: Symptoms, Causes, Treatments, & Prevention.
K Health articles are all written and reviewed by MDs, PhDs, NPs, or PharmDs and are for informational purposes only. This information does not constitute and should not be relied on for professional medical advice. Always talk to your doctor about the risks and benefits of any treatment.
K Health has strict sourcing guidelines and relies on peer-reviewed studies, academic research institutions, and medical associations. We avoid using tertiary references.