GET A REMERON (MIRTAZAPINE) PRESCRIPTION ONLINE
Feel better with medication prescribed remotely, starting at $49/month.
HOW IT WORKS
Feel better for only $49/month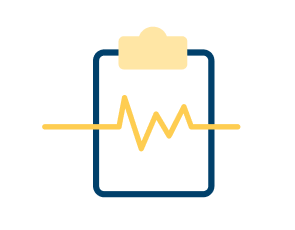 Take quick free assessment
Tell us about your symptoms and medical history. We'll let you know right away if the program could work for you.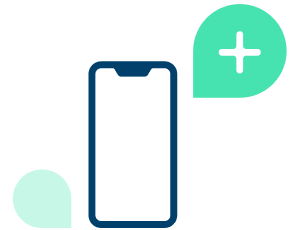 Text with a doctor
Our text-based program puts doctors on your schedule. Get in touch whenever you want, from the privacy of home.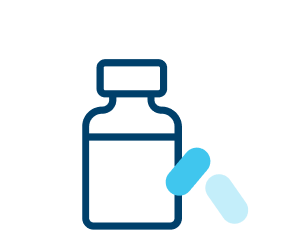 Get treatment shipped to you
If medication is prescribed, get it shipped directly to your door for free or pick it up from your local pharmacy.
Start free assessment
Available in all 48 continental US states. Not available in Alaska or Hawaii.

K Health memberships are not insurance and exclude ancillary services (e.g., labs, equipment, cost of medication, etc). See Terms of Service.
Why choose treatment with K Health
A safe space that's easy to get to

Reaching out for help is hard, so we made it easier—we operate solely on text, and treat you remotely.

With you every step of the way

Licensed clinicians find what'll work for you. The majority of people have felt better after 4 weeks.*

Affordable and upfront prices

Life is complex. Pricing shouldn't be. Treatment starts at $49/month and we can fill your meds for $12/month.
Start free assessment
*Based on a review of more than 8,800 K Health users who completed 3 months of treatment for anxiety or depression
LEARN MORE
What is Mirtazapine?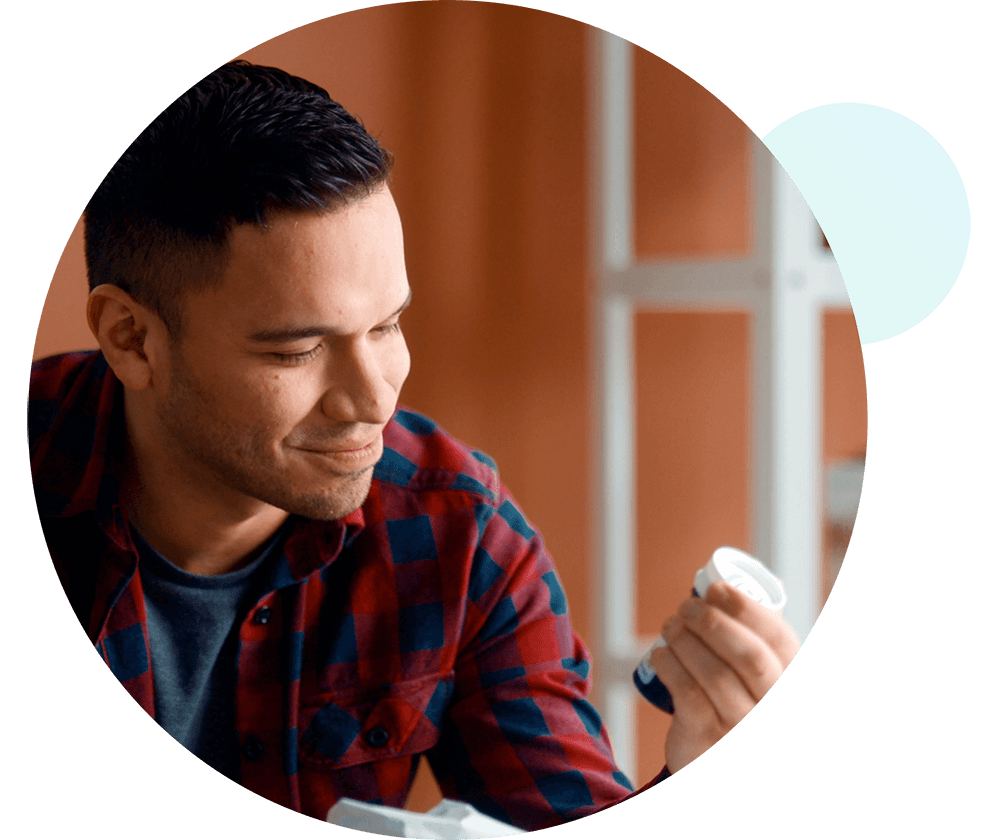 Mirtazapine is an atypical antidepressant medication that was approved by the FDA in 1996 for the treatment of major depressive disorder.
Examples of other atypical antidepressants include vortioxetine (Trintellix), and bupropion (Wellbutrin SR, Wellbutrin XL).
Off-label, mirtazapine has been used to treat insomnia, panic disorder, post-traumatic stress disorder (PTSD), obsessive-compulsive disorder (OCD), generalized anxiety disorder, social anxiety disorder, headaches and migraine. The drug is also sold under the brand names Remeron and Remeron SolTab.
Do you need a prescription for mirtazapine?
Mirtazapine and its brand name forms are only available by prescription.
Mirtazapine may not be right for everyone. Some patients might be at risk for serious side effects if they begin to use the medication without being under the consistent supervision of a medical professional.
If you believe you might benefit from taking mirtazapine, talk to a licensed medical provider. Your provider will evaluate your medical history, discuss your symptoms, and, if appropriate, prescribe you the medication.
In many cases, your provider may first recommend starting treatment for your depression with a selective serotonin reuptake inhibitor, or SSRI, before trying mirtazapine or another atypical antidepressant.
How does mirtazapine work?
Mirtazapine works by changing the neurochemistry in your brain. Specifically, it works to increase two neurotransmitters: serotonin and norepinephrine.
The brain uses neurotransmitters, including serotonin and norepinephrine, to help deliver messages between nerve cells in your brain and other parts of the body. These neurotransmitters play an important role in many bodily processes.
For example, experts believe that serotonin helps to influence learning, memory, happiness, and digestion as well as helping to regulate sleep and sexual behavior. While norepinephrine is believed to help you manage stress and anxiety and also have an influence on how you sleep.
Under typical circumstances, your brain regulates the amount of dopamine and serotonin and other neurotransmitters in the body. Having too much or too little of either neurotransmitter can cause physical and psychological symptoms, including depression.
Unlike many antidepressants, including selective serotonin reuptake inhibitors (SSRIs), mirtazapine does not work by blocking the reabsorption and recycling of serotonin, dopamine, or norepinephrine. Instead, mirtazapine is believed to work by inhibiting the central presynaptic alpha-2-adrenergic receptors which causes an increased release of serotonin and norepinephrine.
How long does it take for mirtazapine to work?
When treating depression or other mental health conditions with Mirtazapine, it may take some time for patients to feel the full effects of the medication.
Specifically, it can take between four and eight weeks for mirtazapine to make a difference in a patient's mood and outlook, though some may experience physical improvements, like benefits to their sleep and appetite, a little earlier.
If you're currently taking mirtazapine and are worried that it isn't helping your symptoms of depression, talk to your provider before discontinuing the medication. If you stop taking your medication abruptly, you may develop discontinuation syndrome, an uncomfortable set of withdrawal symptoms which can include irritability, anxiety, dizziness, upset stomach, excessive sweating, trouble balancing, sleep changes, tremors, and suicidal thoughts.
Is there a generic for mirtazapine?
Mirtazapine is a generic prescription medication originally manufactured by Organon Inc.
It is also available as a brand-name prescription medication under the name Remeron. Like mirtazapine, Remeron is only available by prescription.
To meet FDA standards, the generic form of any medication must be "bioequivalent" to the brand-name version of the drug.
It must have the same active ingredients, be available at the exact dosage, and be equally effective at treating the medical condition for which it is intended.
A generic medication is often sold at a lower price. Purchasing generics can be a way to reduce prescription drug costs.
Side effects
Mirtazapine can cause side effects. The most common side effects (occuring in greater than 10% of the people taking mirtazapine) include:
Drowsiness
Weight gain
Increased serum cholesterol
Constipation
Increase in appetite
Sedation
Low platelet levels
Weight loss
Worsening depression or anxiety
Suicidal ideation
A smaller portion of the patient population may experience more rare but severe side effects, like:
Acute pancreatitis
Flu-like symptoms (including fever, chills, sore throat, mouth sores, or other signs of infection)
Chest pain
Fast heartbeat
Seizures
If you experience any of these more severe side effects, seek emergency care as soon as possible.
Warnings
Mirtazapine carries an important boxed safety warning on the label that all prospective patients should be aware:
Suicidality and Antidepressant Drugs Antidepressants increased the risk compared to placebo of suicidal thinking and behavior (suicidality) in children, adolescents, and young adults in short-term studies of major depressive disorder (MDD) and other psychiatric disorders. Anyone considering the use of REMERON® (mirtazapine) Tablets or any other antidepressant in a child, adolescent, or young adult must balance this risk with the clinical need. Short-term studies did not show an increase in the risk of suicidality with antidepressants compared to placebo in adults beyond age 24; there was a reduction in risk with antidepressants compared to placebo in adults aged 65 and older. Depression and certain other psychiatric disorders are themselves associated with increases in the risk of suicide. Patients of all ages who are started on antidepressant therapy should be monitored appropriately and observed closely for clinical worsening, suicidality, or unusual changes in behavior. Families and caregivers should be advised of the need for close observation and communication with the prescriber. REMERON is not approved for use in pediatric patients.
Dosages
The recommended starting dose for mirtazapine is 15 mg per day (though dosage can go up to 45 mg per day, under a prescription,). You can take a single dose of an oral tablet of mirtazapine with or without food. The medication can have a sedative effect, so it is often recommended to take the medication right before bedtime.
It's important to follow the instructions on the medication label as closely as possible and to follow any instructions given by your pharmacist or provider when taking mirtazapine.
Mirtazapine is also available as a disintegrating tablet. If you're taking the medication in disintegrating tablet form, open the blister pack with dry hands and place the tablet on your tongue. The tablet will then dissolve on its own and can be swallowed without water. Importantly, once the blister pack is open, the medication must be taken immediately and cannot be stored. Mirtazapine disintegrating tablets can also not be split.
Interactions
There are several medications that can have an interaction with mirtazapine.
This is why it's very important to talk to your provider about any prescriptions, over-the-counter supplements, or other drugs you might be taking to avoid harmful drug interactions.
A few common medications that can interact poorly with mirtazapine include:
Carbamazepine
Cimetidine
Clarithromycin
Diazepam
Indinavir
Lithium
MAO Inhibitors
Nelfinavir
Phenytoin
Ritonavir
Rizatriptan (Maxalt)
Saquinavir
St. John's wort
Tramadol (Ultram)
Tryptophan
Cost
The cost of mirtazapine can vary depending on an individual's dosage strength, insurance coverage, and local pharmacy.
If you are concerned about keeping drug costs low, shopping online for your medical treatments is an easy and convenient way to get your prescriptions at the lowest price.
Is mirtazapine right for you?
If you're suffering from depression, there are antidepressants that can help. Talk to your provider about your options and whether mirtazapine or another antidepressant medication may be right for you.
How we compare
Affordable mental healthcare, available 24/7
$49/month

$95/month

$95/month

$99/month
Related medications
Medication is prescribed at your doctor's discretion. We don't prescribe controlled substances like Xanax, and we don't treat conditions like severe depression remotely.