COMPREHENSIVE
CARE WITHOUT
THE HASSLE
.
Get unlimited access to doctors for quick prescription renewals, 24/7 Urgent Care, chronic condition management, anxiety and depression treatment plans, and more.
K Health memberships are not insurance and exclude ancillary services (e.g., labs, equipment, cost of medication, etc). See Terms of Service.
Become an unlimited member in minutes.
Open the K Health app
Click here to open the app.
Click on your profile
It's in the bottom right corner of the screen.
Select "Membership"
This is located under the "Account" section of your profile.
Sign up
Get unlimited access to K Health in minutes. Cancel anytime.
SIGN UP FOR A K HEALTH MEMBERSHIP TODAY
Doctors dedicated to getting you the care you deserve.
Board-certified clinicians with training from top-tier institutions

Available 24/7 to provide top-quality, personalized care whenever you need it

Multi-disciplinary leadership team focuses on improving healthcare for all
Meet your care team
4.6 / 5 STARS BASED ON 40,000+ RATINGS
See why 5+ million people turn to K Health.
Super easy and quick

Very straight-forward and convenient. I did not have to miss work and communicating was simple.

Read more

Read less

David P. | Jun 21 2021
Surprisingly simple

I was so impressed with the ease and convenience of my visit with the doctor and the time it took from start to finish. Great app. Thank you.

Read more

Read less

Danny E. | Jun 17 2021
Extremely professional

Questions were asked, questions were answered, clarification was sought. I found the experience to be great and I am quite pleased with my overall experience. The cost is also so reasonable. I highly recommend it.

Read more

Read less

John C. | Jun 14 2021
No complaints

It was great, no complaints whatsoever. I got my prescription sent after a 20 minute chat with a real doctor.

Read more

Read less

Patrick F. | May 20 2021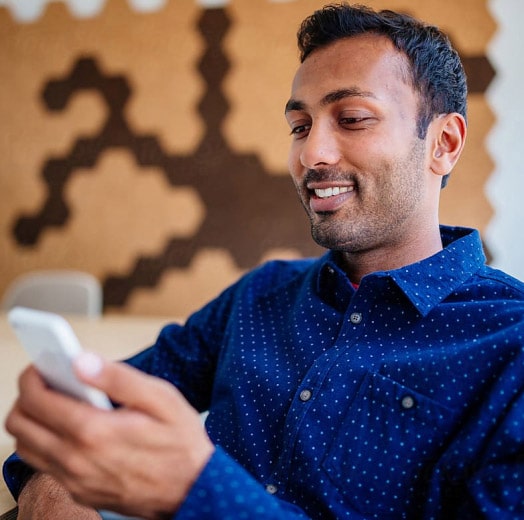 SIGN UP FOR A K HEALTH MEMBERSHIP TODAY