GET A CHANTIX (VARENICLINE) PRESCRIPTION ONLINE
Chat with a Primary Care doctor without leaving your house. Quit smoking today for only $49/month.
HOW IT WORKS
Smoking cessation made easy—all from your phone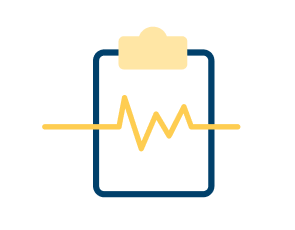 Tell us about yourself
Our smarter, faster, virtual intake process gets your doctors the info they need to care for the whole you.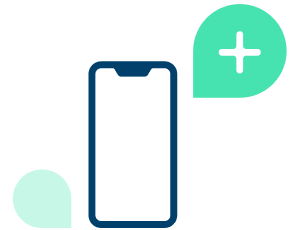 Get care on your schedule
Text us when you're free—we make ourselves available day and night. For virtual check-ins, refills, and more.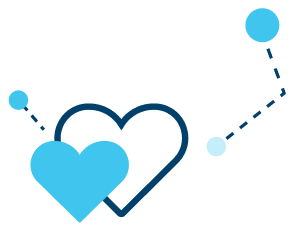 Manage your health with ease
We'll help you stick to your plan for managing a chronic disease*, changing a habit, and living healthier—by phone.
Get Started
*Chronic care is available for adults 18-64 in all 48 continental US states. Not available in Alaska or Hawaii. K Health memberships are not insurance and exclude ancillary services (e.g., labs, equipment, cost of medication, etc).
The advantages of Primary Care with K Health
Pay just $49/month—no hidden fees
Manage chronic conditions, change a habit, prevent illness, and more. Meds come at a low price, too.
See a doctor without seeing a doctor
Have a virtual physical—or anytime check-in—with a clinician right from the app.
Feel good about feeling good
Don't stress about making an appointment, running out of refills, or getting lab tests. We make it easy.
Get 24/7 Urgent Care, too
A K Health membership also includes unlimited care for you and your kids.
GET STARTED
LEARN MORE
What is Chantix?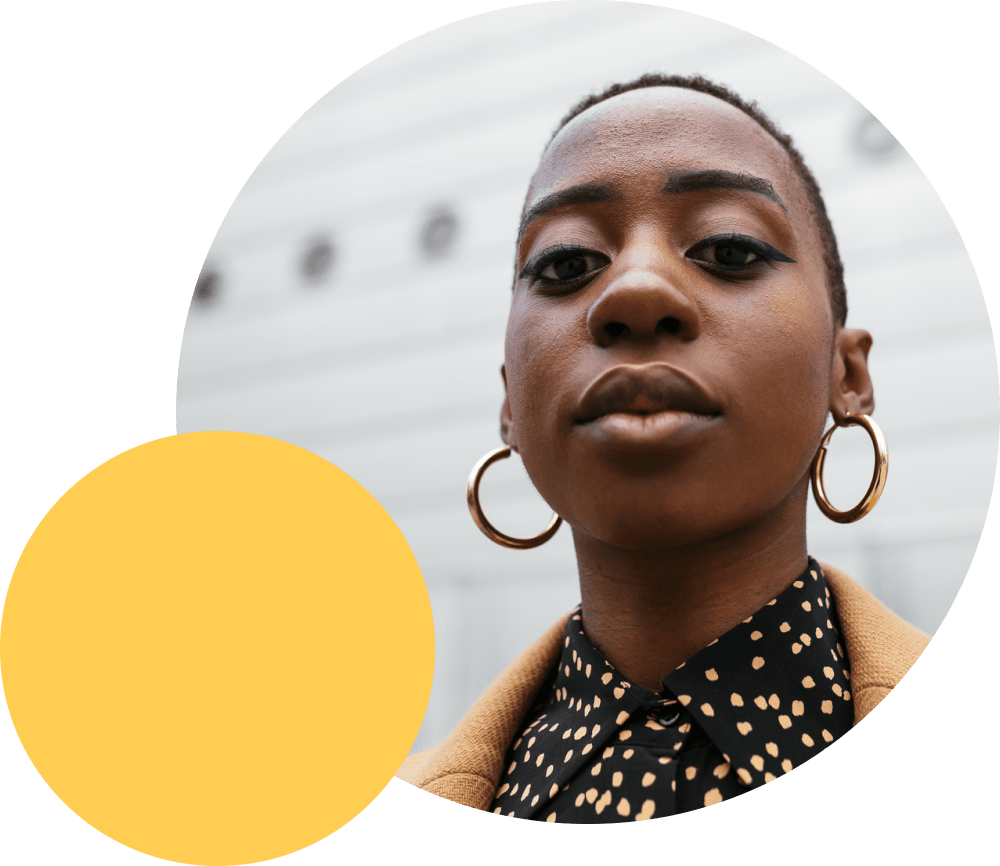 Varenicline (Chantix) is a prescription smoking cessation aid used to help people stop smoking.
Smoking can pose a dangerous risk to your health, including increasing your risk of heart and lung disease, cancer, stroke, diabetes, and chronic obstructive pulmonary disease (COPD).
Varenicline, sold under the brand name Chantix, is a prescription medication belonging to a class of drugs called smoking cessation aids. When used alongside education and counseling, it can effectively and safely help people stop smoking.
If you want to learn how to stop smoking, talk to your health care provider about whether or not Chantix can help.
How does Chantix work?
Chantix is available in tablet form and taken orally. It works by preventing nicotine stimulation and lessening nicotine's effects on the dopamine system, ultimately blocking the more pleasing and addictive effects of nicotine on the brain.
Your provider will work with you to make a plan for how to use Chantix to help you stop smoking. In most cases, there are three ways that you can use Chantix:
Select a date to quit: Select a date to stop smoking and start taking Chantix one week beforehand. You can continue to smoke during the first week of taking the medication, but be sure to stop smoking on the date you've selected.
Start with Chantix: If you're unsure about which date will be best for you to stop smoking, you can start by taking Chantix first. After you start the medication, you can stop smoking between 8-35 days after starting the medication.
Quit smoking slowly: If quitting smoking progressively is easier for you than quitting suddenly, you can start taking the medication and work with your provider to stop smoking slowly over 12 weeks of treatment. In this case, you'll work with your provider to reduce your smoking habits in specific increments. Over the first four weeks, you'll aim to smoke just half of your daily number of cigarettes. For the next four weeks, you should continue to reduce your daily amount of cigarettes so that you're only smoking one quarter of your original daily quota. During the final four weeks of treatment, you should continue limiting your daily amount of cigarettes until you are no longer smoking by week 12 (or sooner).
When used properly and alongside education and counseling, Chantix more than doubles the chance of quitting smoking at six months when compared with placebo.
Do you need a prescription for Chantix?
Yes, Chantix is only available through a health care provider's prescription. But you don't have to visit a provider in person to obtain a prescription. You can also connect with a health care provider online to get a prescription for Chantix.
Dosages
Chantix is usually prescribed in 0.5 mg and 1 mg tablets. Your provider will usually start you on the lower dose of Chantix and gradually increase your dose over the first week of treatment.
Depending on your plan to quit smoking, you may only need to take Chantix for 12 weeks. But if you're still smoking by the end of your first 12 weeks of treatment, your provider may recommend taking Chantix for another 12 weeks.
Side effects
Side effects are possible when taking Chantix. The most common side effects that occur in roughly 10-40% of patients include:
Strange dreams or nightmares
Headache
Insomnia
Less common side effects that can occur in 1-10% of patients include:
Appetite changes
Chest pain
Constipation
Indigestion
Excessive gas
Gastroesophageal reflux disease (GERD)
Fatigue
Itchy skin
Rash
Drowsiness
Upper respiratory tract disorder
Additional uncommon but possible side effects include:
Abnormal liver function tests
Anemia
Bad taste in the mouth
Irregular heart beat
Joint stiffness
Depression
Diarrhea
Nose bleeds
Heart attack
Increased urinary frequency
Respiratory disorder
Toothache
Irregular menstrual cycles
Chantix may not be right for everyone, especially adults who have a history of kidney disease, seizures, or are currently taking blood thinners.
Before taking Chantix, it's important to talk to your provider about your medical history, any existing medications, supplements, or vitamins you're currently taking and whether or not you're pregnant or planning to become pregnant while taking Chantix.
Costs
The cost of Chantix may vary depending on your insurance coverage and the rates at your local pharmacy. The cost for one-month's supply of Chantix can vary between $190-$590.
Can you get Chantix online?
Yes, if your provider recommends this medication for you, you can obtain a prescription for Chatix online.
Shopping for prescription medication online can help to keep costs low and it can be an easy and convenient way to get your prescription for Chantix at the lowest price.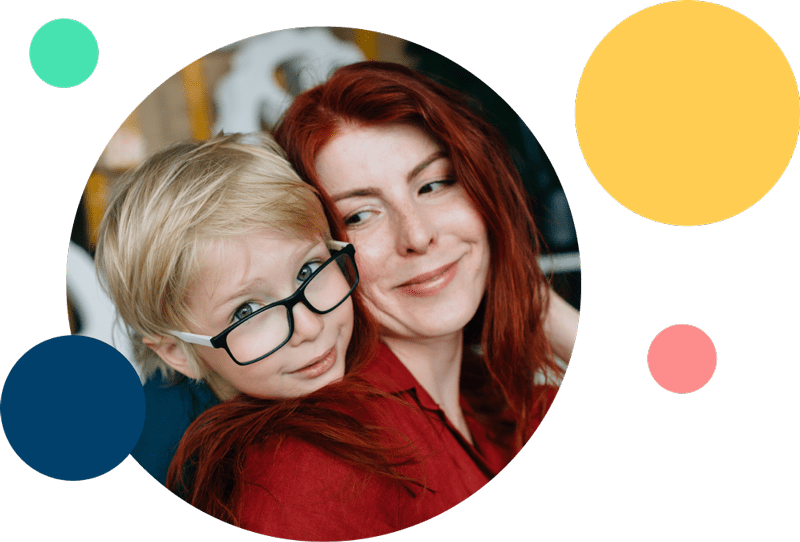 Smoking cessation program includes unlimited access to K Health
24/7 text-based Urgent Care

Free care for your kids ages 3+

Easy prescription management and refills
GET STARTED FOR $49/MONTH
4.5 / 5 STARS BASED ON 40,000+ RATINGS
See why 8+ million people turn to K Health
Amazingly attentive

Took their time figuring out what my illness was and best way to fight it. Did not feel rushed at all. Great when you cant get to a doctor or an appointment for days.

Read more

Read less

Denice S. | Oct 03 2021
Fast, easy, reliable

Excellent, fast and reliable service and care.

Read more

Read less

Darrell M. | Sep 16 2021
Easy as 1,2,3

I signed up, spoke to a doctor, got the prescription I needed and picked it up, all within two hours. To be treated traditionally, I would have had to get two separate appointments.

Read more

Read less

Victoria Z. | Sep 12 2021
Would recommend

The physicians allow you to say what you need to say and they truly listen to you. They don't just write prescriptions they really dig deep into your chart and into your symptoms and treat you like you have been with them forever.

Read more

Read less

Kamilah M. | Sep 12 2021
Less office visits

Amazing alternative to in office visits. I made my account, had a clinician reach out to me, and was prescribed antibiotics in less than 30 minutes!

Read more

Read less

Stephanie H. | Aug 28 2021
Multiple visits, one monthly price

Have had nothing but success with multiple visits. Dr was real and caring. I'll be back.

Read more

Read less

Mike H. | Aug 24 2021
Quick text chat

Love k, I am able to order medications and ask questions in the form of a text chat within the program.

Read more

Read less

Mary P. | Aug 23 2021
Affordable alternative

This app worked smoothly, and the service it provides is invaluable. An affordable option for the uninsured.

Read more

Read less

Barrett T. | Aug 22 2021
Handy helper

I really appreciate K Health. They have helped me several times. And with great success.

Read more

Read less

Shane S. | Aug 22 2021
Soooo easy

Excellent online doctors! Inexpensive and quick, meds called into the pharmacy close to my home! I love K Health!

Read more

Read less

Frankie W. | Jul 29 2021
Simply amazing

This was the most amazing app I have ever used. I texted with a doctor and had a prescription sent to the pharmacy within 30 minutes. My total cost was $39, a doctor visit would have cost me $65.

Read more

Read less

Robert W. | Jun 29 2021
Truly awesome

I woke up this morning with a swollen face from a cracked tooth. I'm a stay-at-home mom with four kids and I reeeeally didn't want to drag them all out to an office, so I tried this app. Total game changer for busy moms!! I will be a returning customer for sure.

Read more

Read less

Marie A. | Jun 28 2021