How it works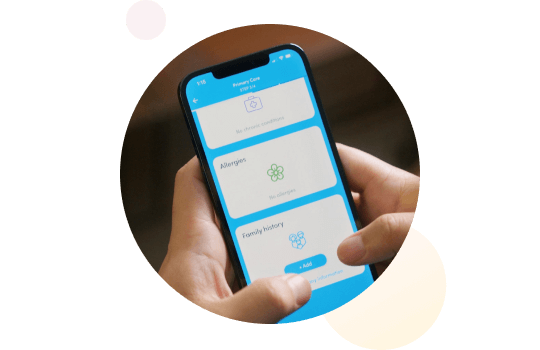 Step 1: Talk with a doctor
Clinicians at K Health will determine whether our program is right for you–all from your phone.
Step 2: Lab tests
We will make sure your cholesterol, fasting blood sugar and A1C are all at the right levels.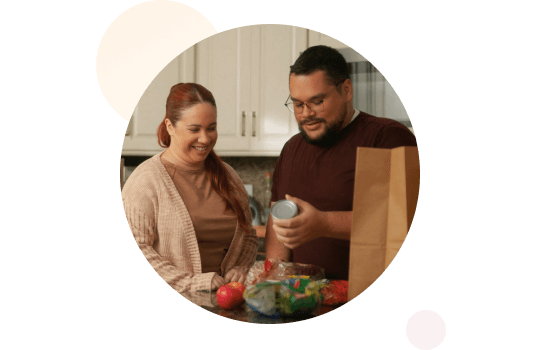 Step 3: Get medication
K Health will regularly monitor your progress while answering questions and giving encouragement along the way.
Get Started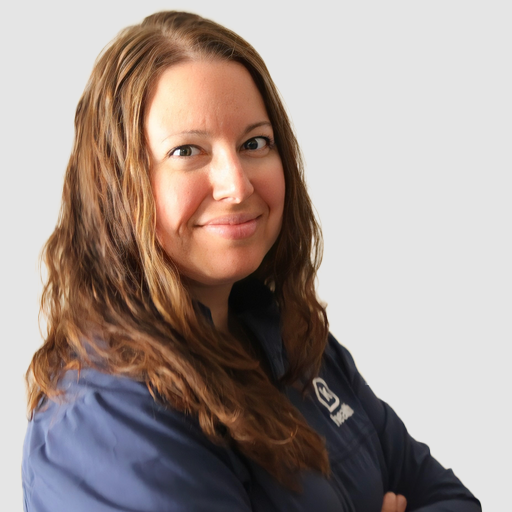 "I was the first K Health patient who started on Ozempic. I weighed 168 lbs. Ten weeks later, I'm down to 146. In addition to taking Ozempic, I'm eating a healthier amount and staying more active. I have more energy and just generally feel healthier."
Dr. Heather Martin, DO
Medical Director of Primary Care at K Health and K Health patient
Online medical weight loss in NJ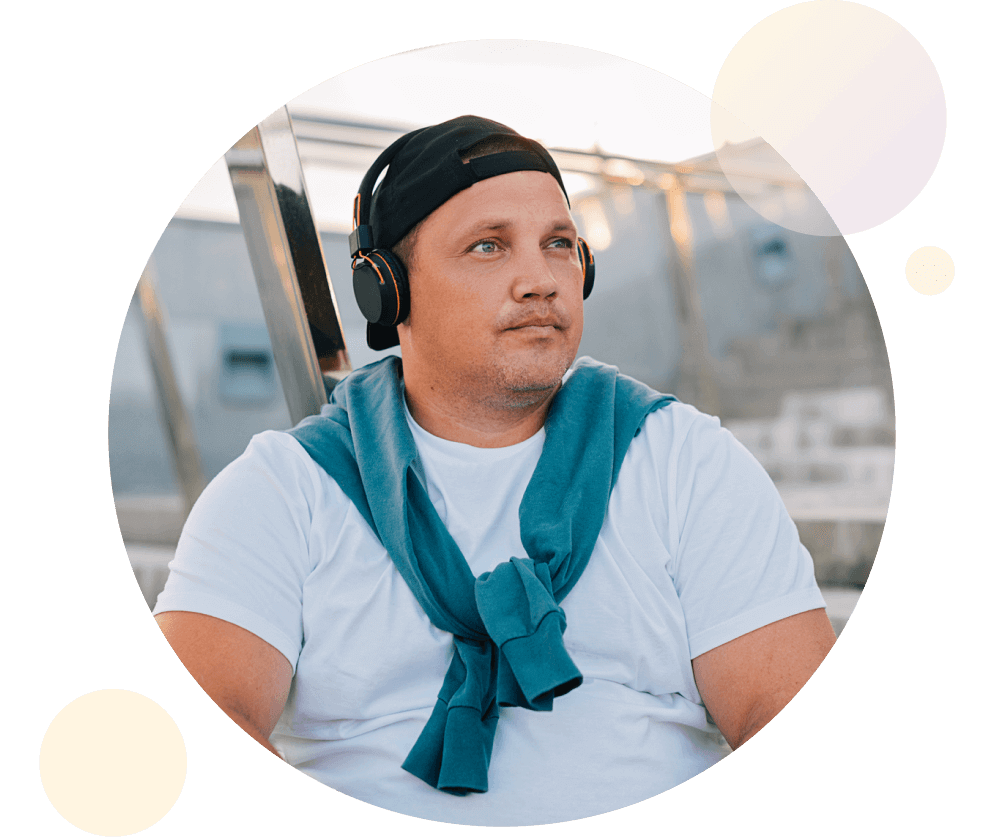 What is medical weight loss?
Medical weight loss is a more comprehensive approach to losing weight than conventional diets or quick-fix programs. It involves working with a medical professional such as a doctor, nurse practitioner, or dietitian to develop an individualized health plan focusing on lifestyle modifications and tailored nutrition plans.
Medical weight loss can provide a whole-body approach to achieving and maintaining a healthy body weight. In addition to providing effective prescription medications, medical professionals may also offer nutrition guidance, lifestyle modification advice, and exercise plan recommendations. This helps ensure you receive personalized care that promotes long-term success.
Is medical weight loss available in New Jersey?
In the past, the only way to access prescription-based weight loss medications was to visit a physician's office. However, these medications are now available in New Jersey through telemedicine visits with licensed medical professionals. You can receive personalized care and guidance regarding your weight loss goals without having to leave the comfort of your home.
Telemedicine provides a convenient way to combine prescription medications with nutrition guidance and lifestyle modifications. With the support of an experienced care team, you'll receive an individualized health plan to help you reach your weight loss goals safely and effectively.
How do you qualify for prescription weight loss?
Excess body weight puts individuals at risk for a range of chronic health conditions, including heart disease, diabetes, and certain types of cancer. Losing weight reduces your risk for these conditions and can improve your mental health and quality of life.
K Health offers prescription weight loss to those who have been unsuccessful in achieving and maintaining healthy body weight with diet and exercise alone. To qualify, individuals must meet one of the following criteria:
have a body mass index (BMI) of 27 or higher with at least one associated health condition—such as type 2 diabetes, hypertension, or high cholesterol—that can be improved with weight loss

have a BMI of 30 or higher without additional medical conditions
K Health follows strict criteria to ensure that the individuals who qualify for prescription weight loss medications are doing so safely and effectively. Whether you meet the requirements or not, K Health providers can work with you to develop a personalized health plan that fits into your daily life.
What medications are available?
Depending on your needs and medical history, K Health providers may prescribe Ozempic, Wegovy, or Saxenda—three FDA-approved medications proven to help individuals lose weight.
These medications are part of a drug class known as glucagon-like peptide-1 (GLP-1) agonists. They work by affecting insulin production, slowing digestion, and reducing appetite. All three are given as subcutaneous injections (in the fatty tissue) and come in pre-filled pens for convenient administration.
In addition to prescription medications, K Health providers can recommend lifestyle modifications and nutrition guidance to support your weight loss journey.
Learn more about GLP-1 agonists for weight loss.
Can I see a doctor online in New Jersey?
Yes. K Health offers online visits with board-certified medical professionals through our HIPAA-compliant platform. For just $29/month, you get 24/7 access to our experienced providers for medical advice and care—without leaving your couch. Insurance isn't required, and membership includes written prescriptions, where appropriate.
Whether you're looking to begin a weight loss journey or want to maintain your current health goals, K Health is here to help. Our providers are available around the clock to answer any questions about prescription weight loss.
What we prescribe
Medications
Ozempic

SEMAGLUTIDE

Wegovy

Semaglutide

Saxenda

Liraglutide
Frequently asked questions
What's included in the K Health membership?
Our K Health membership includes nearly everything K Health offers for $29/month*.
Unlimited text-based visits with licensed clinicians
Flexible appointments for Primary Care and 24/7 Urgent Care
Remote annual wellness visits
Chronic condition management and prevention
Free Urgent Care for your kids ages 3-17
Easy prescription management and renewals
As always, no insurance needed, all on your own schedule
*24/7 Urgent Care is available in 48 states of the US. Not available in Alaska or Hawaii. Pediatrics is only available in California, Colorado, Florida, Georgia, Illinois, Minnesota, Nevada, New Jersey, New York, Tennessee, Texas, Vermont, Wisconsin, West Virginia, and Wyoming. Children ages 3-17 must have parental consent.
K Health memberships are not insurance and do not include any ancillary services, (e.g.) laboratory tests, durable medical equipment, appointments with other providers or specialists that we may refer you to, emergency or in-person urgent care facility visits; cost of medication and other referrals. See Terms of Service.
What does Primary Care treat aside from obesity?
Primary Care clinicians practicing on the K Health platform help you manage and treat common chronic conditions like high cholesterol, high blood pressure, type 2 diabetes, and obesity, and also create personalized care plans to help prevent future conditions, like heart attack and stroke. They can treat many common Primary Care and Urgent Care conditions, and can conduct annual wellness visits, remotely prescribe and refill medication, order lab tests and health screenings, and more.
The K Health Primary Care program is part of the K Health membership, which also includes 24/7 Urgent Care*, unlimited Urgent Care for you and your kids 3-17, and more.
*24/7 Urgent Care is available in all 48 continental US states. Not available in Alaska or Hawaii. K Health memberships are not insurance and exclude ancillary services (e.g., referrals, labs, equipment, cost of medication, etc). See Terms of Service.
How do GLP-1 receptor agonists work?
Each of the FDA-approved GLP-1 receptor agonist medications work in a slightly different way to support weight loss. Some may reduce your appetite while others may make it harder for your body to absorb fat from the foods that you eat.
It is important to note that these medications are not a replacement for exercise and a healthy diet. If you're prescribed a weight-loss medication, clinicians will likely will recommend certain behavioral modifications, including a healthy eating and exercise program, to help you reap the most benefits from the medication, and manage or prevent any related chronic conditions.
Learn more about the side effects of Ozempic, Wegovy or Saxenda.
How do I know if weight loss medication is right for me?
Many adults with health conditions associated with their weight are eligible for weight loss medication. These conditions include type 2 diabetes and high blood pressure, among others.
To be eligible for prescription weight loss medication from clinicians practicing on the K Health platform, clinicians conduct a strict screening process, which includes ensuring a certain Body-Mass Index (BMI), the absence of certain medical conditions, and a history of unsuccessful weight loss with lifestyle modifications alone. If you don't have a health condition associated with your weight, you must have a BMI of at least 30. If you do have a health condition associated with your weight, your BMI must be 27 or higher.
If someone isn't a good fit for weight loss medication, they can still use K Health to manage other areas of their health, including lifestyle changes and chronic disease, mental health, and urgent care needs.
Do you do annual physicals?
We've built a way to have an annual wellness visit—or anytime check-in—with a board-certified doctor or clinician via the K Health app. Clinicians are available day and night for wellness visits.
Do you need insurance to use K Health?
Nope!
You can sign up for our K Health membership for $29/month* which includes access to our Primary Care program, 24/7 Urgent Care visits*, Urgent Care for your kids ages 3-17, and more. A one-time visits cost $39*. Our symptom checker is always free to use.
Learn more about our approach to pricing
*24/7 Urgent Care is available in all 48 continental US states. Not available in Alaska or Hawaii. K Health memberships are not insurance and exclude ancillary services (e.g., referrals, labs, equipment, cost of medication, etc). See Terms of Service.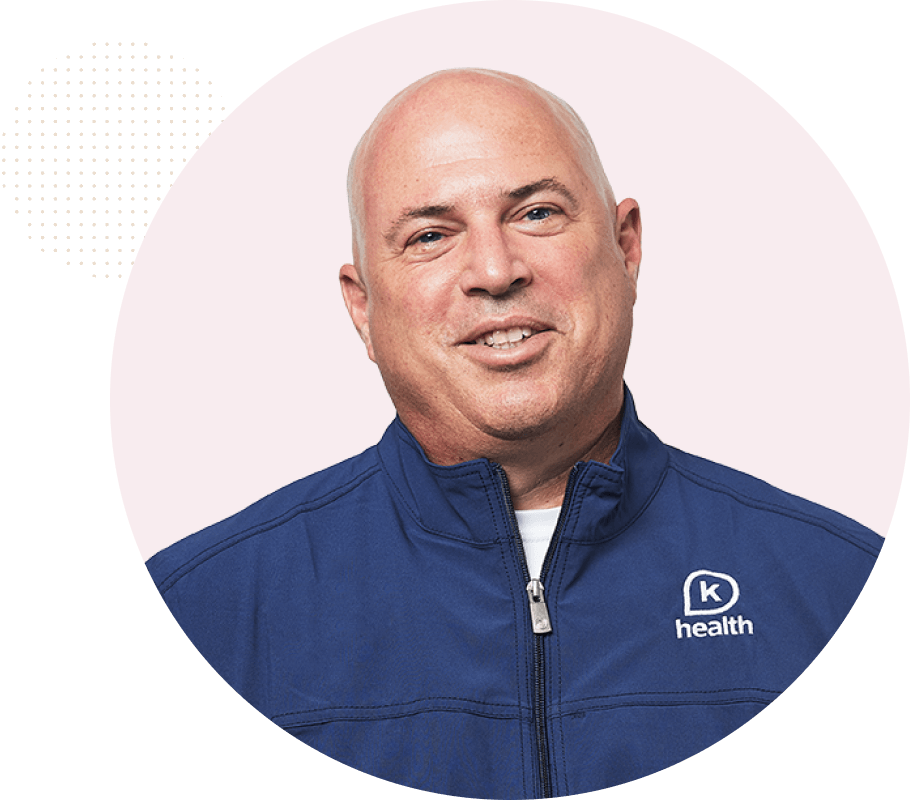 Neil Brown, MD
Emergency Medicine
•
Chief Medical Officer