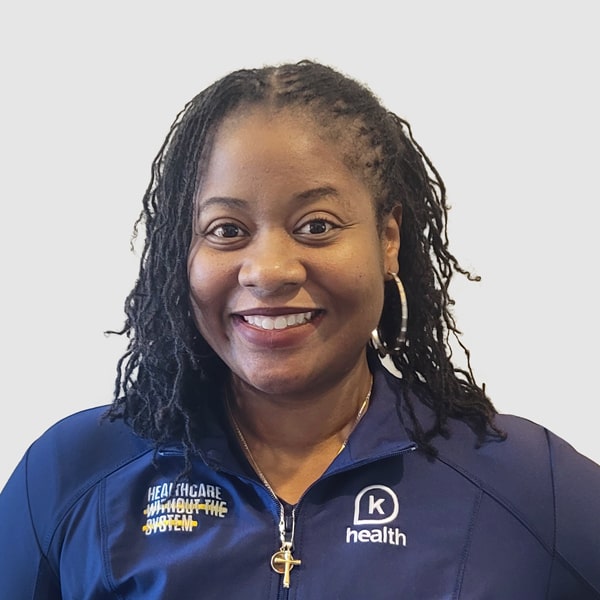 Irmanie Hemphill, MD
North Carolina, USA
K Health is such an innovative platform that makes it fun for providers to care for patients and accessible for patients to receive affordable and up-to-date care.
Biography
Dr. Hemphill graduated with honors from the University of Miami with a bachelor's of science in microbiology and immunology in 2005. She then received her medical degree from Florida State University in Tallahassee, Florida in 2009. In 2012, she started her residency program in family medicine at Halifax Medical Center in Daytona Beach, Florida where she served as chief resident. She was awarded the Y.Bb Auyeung Pediatrics Award in Family Medicine during her chief year. After completing residency, she worked as a traditional family medicine physician in Apopka, Florida. She then began her career in academic medicine at Florida International University Herbert Wertheim College of Medicine, where she served as assistant professor and co-clerkship director for the 3rd year family medicine clerkship. In 2015, she was awarded the Florida Academy of Family Physicians (FAFP) Young Leader Award which recognizes an outstanding service to the Florida Academy of Family Physicians and the specialty of Family Medicine by a young physician. She loves to "attempt to cook" and spending time with family and friends.
Education + Awards
Board Certifications
Family Medicine
Undergraduate Degree
BS in Biology and Immunology
Undergraduate School
University of Miami
Medical School
Florida State University College of Medicine
Residency
Halifax Medical Center, Daytona Beach, FL
Other Degrees / Training
Fellow of American Academy of Family Medicine (FAAFP)
More posts from Irmanie Hemphill, MD
Frequently asked questions
Does Irmanie Hemphill, MD offer telehealth services?
What are Irmanie Hemphill, MD's areas of care?
Clinicians are licensed in family medicine, emergency medicine, pediatric care, and more. Get to know your world-class medical team here.
Does Irmanie Hemphill, MD accept insurance?
Insurance is not required for any K Health visits. All appointments are $39 flat, or $49/month for an unlimited membership. Get started.