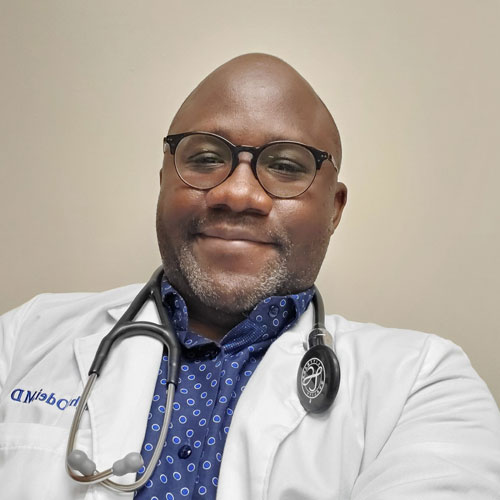 Bright Odei, MD
Texas, USA
My decision to join K stems from the way it uses technology to improve and broaden healthcare access to millions of people.
Biography
Dr. Bright Odei is a board-certified family physician with vast experience in both acute and chronic illnesses. He attained his medical degree from the School of Medical Sciences in Ghana and completed his medical residency training in family medicine at the Southern Illinois University School of Medicine Family Medicine Residency Program in Springfield, Illinois. He is a proud recipient of the prestigious Dr. Harmon Award for Community Medicine.
Education + Awards
Board Certifications
Family Medicine
Undergraduate Degree
Bachelor Science(BSc.) in Human Biology
Undergraduate School
Kwame Nkrumah University of Science and Technology, Kumasi Ghana
Medical School
School of Medical Sciences, Kumasi, Ghana
Residency
Memorial Medical center
Frequently asked questions
Does Bright , MBChB offer telehealth services?
Yes! You start your chat with a member our team of hundreds of board-certified clinicians 24/7 here.
What are Bright , MBChB areas of care?
Our clinicians are board-certified in family medicine, emergency medicine, pediatric care and more. Get to know your world-class medical team here.
Does Bright , MBChB accept insurance?
Insurance is not required for any K Health visits. All appointments are $39 flat, or $29/month for an unlimited membership. Get started here.