24/7 CORONAVIRUS RESOURCES AND SUPPORT
Access board-certified clinicians day and night for questions and treatment without leaving home, plus free up-to-date resources.
The pandemic has been hard—we're here to make things a bit easier.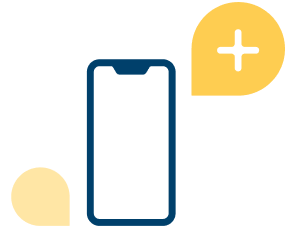 Remote care from the safety of home
Message us about your symptoms. We're able to diagnose or treat you from wherever you are—no insurance required.
Advice on if you should go in-person
Our doctors and data-driven app help identify if your symptoms warrant in-person care, quickly and efficiently.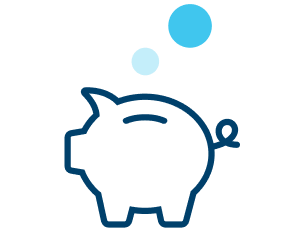 Free, accurate up-to-date information
From new variants to boosters, our up-to-date Health Guides empower you to make smarter health decisions.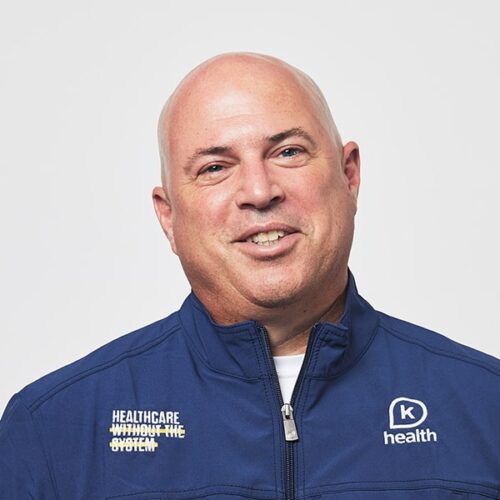 "Apps like K Health help avoid in-person trips to doctors with easy, remote care for the whole family."
Neil Brown, MD
Chief Diagnosis Officer and ER Physician
How we can help you from home.
24/7 text-based clinicians
Our clinicians work around the clock to make sure that everyone, insurance or not, has support.
Affordable care for hundreds of conditions
From anxiety to UTIs to your kid's diaper rash, we're here for that, too.
Free information
Our articles are constantly updated with the latest and greatest in the health world.
Free symptom checker
Our app compares your symptoms to others, giving you an accurate idea of what's wrong.
DOWNLOAD THE APP
Doctors dedicated to getting you the care you deserve.
Board-certified clinicians with training from top-tier institutions

Available 24/7 to provide top-quality, personalized care whenever you need it

Multi-disciplinary leadership team focuses on improving healthcare for all
Meet your care team
4.6 / 5 STARS BASED ON 40,000+ RATINGS
See why 6+ million people turn to K Health.
Surprisingly affordable

Much cheaper than going to the ER.

Read more

Read less

Sherri S. | Oct 10 2021
Saved me an ER trip

I have to wait until the beginning of the year for my insurance with my job and this app just saved me an ER trip for a tooth infection. Thank you so much!

Read more

Read less

Kristy A. | Oct 06 2021
Provider contacted within 60 seconds

Less than 60 seconds from the time I submitted my case until a provider contacted me is unbelievable! The provider was very professional and thorough without the risk, inconvenience, and price of going to urgent care.

Read more

Read less

Sarah B. | Sep 16 2021
Care in minutes

I was happy to get the care I need in a matter of minutes. Better than urgent care near me.

Read more

Read less

Laurie Z. | Aug 31 2021
Alternative for those without dental insurance

Severe toothache from an abscess woke me up at 2:00 A.M. Saturday morning. I do not have dental insurance and this was the perfect solution.

Read more

Read less

Tria G. | Aug 28 2021
Cared for in the middle of the night

Needed meds for an ear infection. Was quickly diagnosed and prescribed ear drops in the middle of the night.

Read more

Read less

Fred T. | Aug 26 2021
Beats waiting at urgent care

Definitely beats waiting at urgent care for 3 hours. Got my prescription and didn't have to sit in a waiting room.

Read more

Read less

Kelly S. | Aug 22 2021
Ol' reliable

Fast and reliable called in my prescriptions within minutes.

Read more

Read less

Dane H. | Aug 17 2021
Tooth pain gone

Had a toothache and couldn't afford to go to one right now. Got a prescription today. Love this app.

Read more

Read less

Lori J. | Aug 17 2021
Wonderful service

Absolutely wonderful… got the medication called in that I needed in less than a couple hrs from start to finish.

Read more

Read less

Julie H. | Aug 15 2021
Love this for my elderly mother!

My 80-year-old mother became sick on a weekend and did not want to go to ED or urgent care. We downloaded the app and she was seen and diagnosed with a prescription within 30 minutes. Never had to leave her chair.

Read more

Read less

Deb R. | Jul 28 2021
When hornets 🐝 attack!

I was attacked by hornets and had a bad reaction. I went to the ER and they did NOTHING because I don't have insurance. I lucked into finding this app! I gave my symptoms with a picture of my swelling then was prescribed steroids and something to help if they upset my stomach. Kind, caring, accurate, and courteous! Thank you so much! Highly recommend!

Read more

Read less

John J. | Jul 20 2021
Frequently asked questions
How do you support COVID-19?
K Health can help you identify if you or your child's symptoms might be related to COVID-19, and the doctors can give guidance and advice around your coronavirus concerns.
At this time, we are currently not supporting COVID-19 testing.
Is there a vaccine or cure?
There is currently no cure for COVID-19. There are, however, there are multiple coronavirus vaccines approved by the FDA that can help protect you from getting severely ill from the virus. Additionally, the anti-viral medication remdesivir (Veklury) is approved for COVID-19 treatment in hospitalized patients.
What should I do if I start to feel sick?
If you feel any of the symptoms associated with Coronavirus, you should:
Speak to a doctor—you can do so in the K app
Stay home, except to get medical care. Call ahead before visiting your doctor
If you must step outside, or if you are near other people, wear a mask to avoid spreading germs
Cover your cough or sneeze with a tissue, then throw the tissue in the trash
Drink plenty of water to keep your body hydrated and eat enough food to maintain energy
Watch out for emergency warning signs for COVID-19. These signs include difficulty breathing or shortness of breath, persistent pain or pressure in the chest, confusion or sleepiness, or bluish lips or face. If you develop these, get medical attention immediately.
Do you need insurance to use K Health?
Nope!
You can sign up for our K Health membership for $29/month* which includes access to our Primary Care program, 24/7 Urgent Care visits*, Urgent Care for your kids ages 3-17, and more. A one-time visits cost $35*. Our symptom checker is always free to use.
Learn more about our approach to pricing
*24/7 Urgent Care is available in all 48 continental US states. Not available in Alaska or Hawaii. K Health memberships are not insurance and exclude ancillary services (e.g., referrals, labs, equipment, cost of medication, etc). See Terms of Service.
Can you order COVID testing?
We can't directly order a COVID test, but if the K Health provider recommends a test be taken, we can provide paperwork to help ensure a test can be ordered elsewhere. We'll also give guidance on how to best manage COVID symptoms.
Can I use my insurance to pay for this?
No, but it's cheaper than your insurance copay so you still win!
How is Coronavirus transmitted?
Coronavirus spreads mainly from person to person, typically through respiratory droplets expelled from coughing, sneezing or talking. It is possible, but rarer, to get coronavirus from touching a surface or object that has the virus on it and then touching your own mouth, nose or eyes.