Get to know the miracle of Eternity, and how her mother's intuition, and a K Health pediatrician, came together to save her life.
In the four years of Eternity Prayer's young life, the odds have seemed stacked against her. Over the course of just 48 months, she's battled more menacing—and seemingly insurmountable—opponents than many of us will face in a lifetime. Whatsmore, through each of these trials, Eternity has met her adversaries toe-to-toe, with a twinkle in her eye, a stuffed unicorn at her side, and the gumption of a fighter who's never lost a round.
The sixth child in a loving, gregarious blended family of seven, Eternity was born 11 weeks early with a hole in her heart and a precocious will to defy expectations—always on her own time.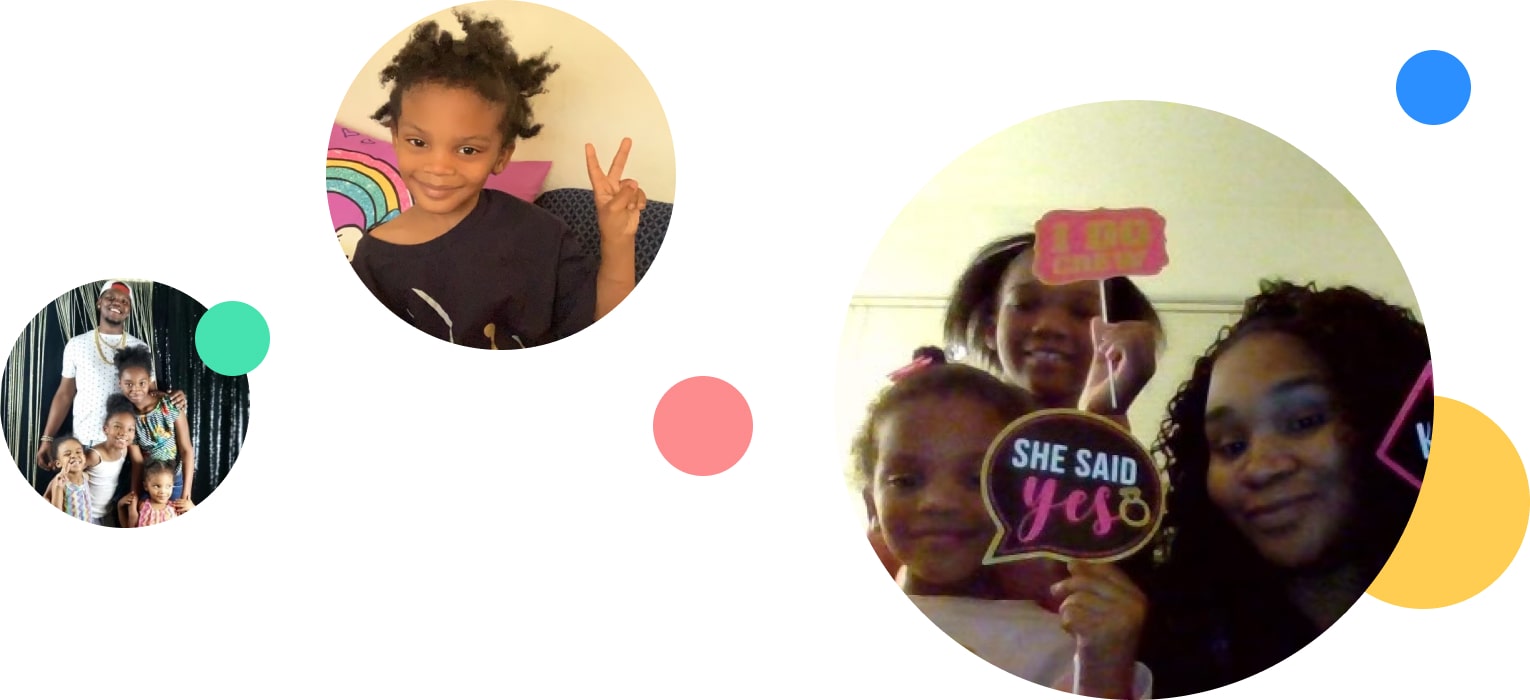 "When I went to the hospital pregnant with Eternity, I didn't make it to labor and delivery," explains her mother, Lakisha Banks, "she came out in the middle of the hall, halfway between triage and labor and delivery."
Lakisha continues, "They had me on a stretcher, pushing me to my room, when they heard crying. The nurses started to check under my sheets and they saw her." Surprised and confused, the doctors ask if she's sure she's only 29 weeks along, "because her lungs, well—she was crying. At 29 weeks she shouldn't have a cry—and she was big, 3lbs. 5oz." explains Lakisha, "I just kept asking, is she going to be okay?"
Lakisha recounts the grief-laden fear that washed over her, "there were so many unknowns. The hurt that was in my heart was almost too much to bear. I will never forget the doctor's words to me—'all we can do is pray,' and that's all I did. I prayed."
It didn't take long before Eternity's gold-glove mentality began to shine through, "Every day that she was in the NICU, it was just more progress—huge progress, faster and greater than every other baby in there with her." Lakisha exhales with relief and continues, "her dad named her before she was born, Eternity Prayer. She stuck to her name, she actually did. It's almost like she decided, 'I'm going to be here for Eternity,' and anything she faces, she really does stay true to her name."

After two and a half months in the NICU, meeting and surpassing growth and development milestones, Eternity was finally able to come home. But the litany of challenges she would face were only just getting started. "She still had to get the surgery—heart surgery at four months old to repair the hole she was born with. Then at five months she got pneumonia, and now this."
And this is really where our story begins, how the miracle of Eternity Prayer came to find Dr. Tatiana Zeballos, the K Health pediatrician who would save her life.
In March of 2021, after a year of remote learning from her Nevada home due to COVID-19 school closures, Eternity and her six siblings were excited to be returning back to school. "The kids started back on March 22nd and Eternity, she was joyful. Throughout this time she was happy." says Lakisha.
She continues, "Around April 1st I started to notice a decrease in her activities. She just didn't feel quite 'good,' she was kind of sluggish. But I thought, 'she gets up early, it's a new routine, she's probably just tired. As time went on, she was enjoying school so everything seemed normal. Days passed.
"Then on April 16th I went to pick her up from school and she just wasn't herself. I went to help her take off her mask, and realized she had thrown up inside. I was like, 'Oh no!' and took it off quickly. Her teacher ran to get stuff to help clean her up. As we were both cleaning her up, I asked Eternity if she was okay, she said, 'no, my stomach and head hurt,'" Lakisha recalls.
Eternity's mom went on to explain that she took her home, got her comfortable in bed, and laid her down to recoup from what seemed like your run-of-the-mill, kids-pick-up-everything-at-school kind of fluke stomach bug. After all, Lakisha has six other children, this wasn't her first rodeo. After a few days of resting at home, Eternity was ready to go back to school. Lakisha decided to send her with her own lunch, "I just wanted to see if it could have possibly been the food at school. I sent her again, and this time she threw up in class when I was on my way to pick her up."
The following day Eternity stayed home again, and again seemed fine—she wasn't getting sick at home. Lakisha continues, "Then day 3. She goes back to school again, and when I went to pick her up, again she started vomiting on her way out of the building." Lakisha is now convinced there must be something at school that is to blame for her daughter's mystery illness. She decides enough is enough, she will keep Eternity home until they get to the bottom of whatever is going on. The next few days pass. Eternity is tired, sleeping more than usual, but no spells of sickness.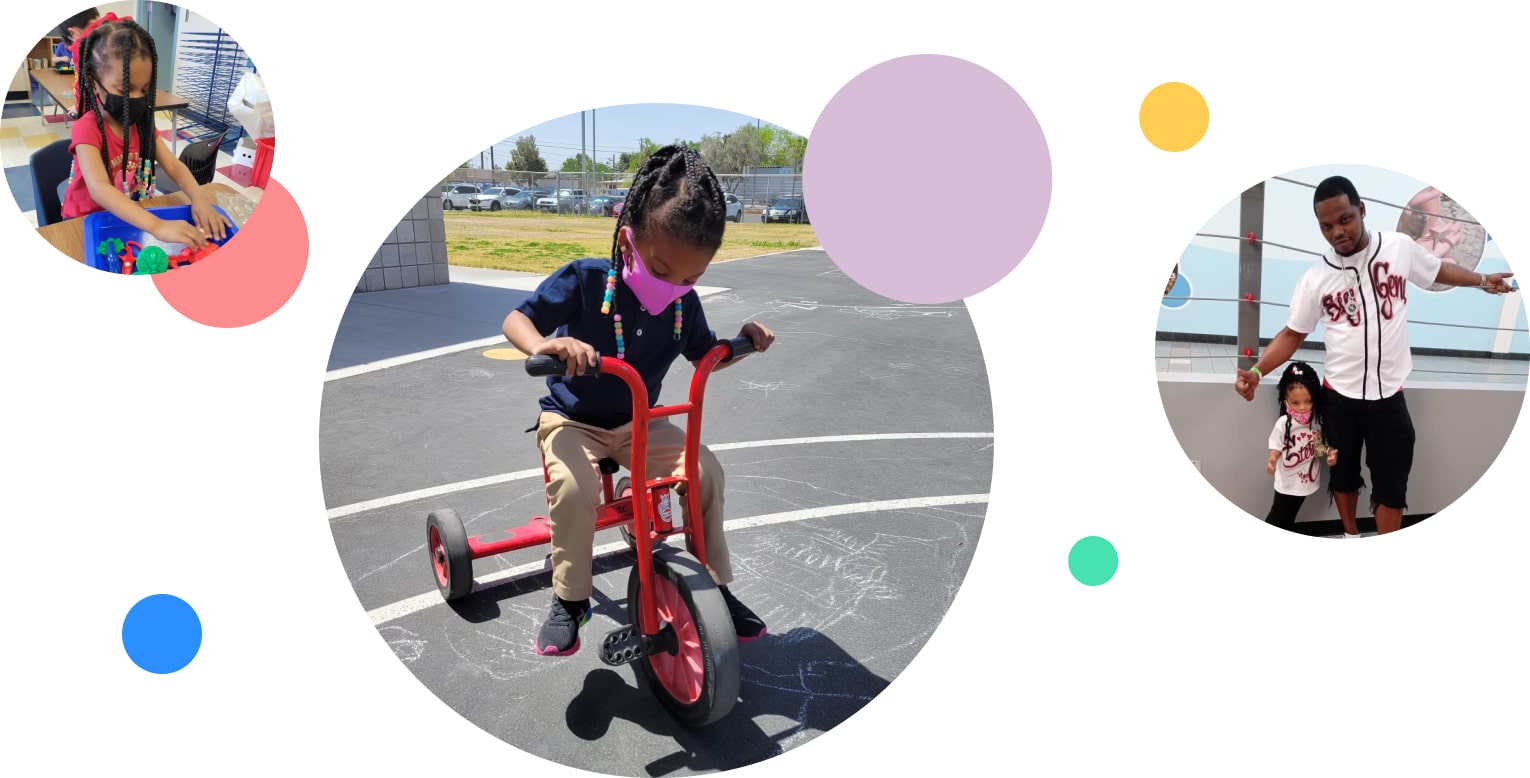 Then on Friday evening April 23rd, Lakisha was getting dinner on the table for her family, her fiance and their children begin to file into the kitchen, Eternity the last of the seven to come down the stairs, "I could see she was trying to make it to the bathroom, but she just threw up everywhere." Lakisha goes on, "I was still thinking, I don't know what kind of bug this is—but she's a kid, kids pick up bugs from school. Anytime my other 6 kids had been sick it always ended up being a bug going around school, every time. And all of those times I'd let them rest, and they got over it."
The next day comes, a saturday. The Bank's and Prayer's extended family members were gathering at the house for a party in honor of grandma, Lakisha recalls, "We were home celebrating her grandmother's birthday, everyone was downstairs having fun, except Eternity—Eternity is asleep, she's just asleep. And she had been asleep all day. So I finally said to my fiance, 'Listen. I don't know what's going on.' Then the other girls come downstairs and tell us Eternity just threw up."
Over the next few hours Eternity's pain gets worse, and with it Lakisha's alarm grows, "At that point, I was just like, 'No. I have to figure out what this is,' so, I put her symptoms into K Health—I love K Health. I've been using it for a long time, I love it. Anytime my kids, myself, or my fiance have symptoms—I hop on K Health, and I'm like, 'Ha! I figured out what it is,' then I know how to treat it." Lakisha explains as an aside, somewhat triumphantly. "Even the K Health app knew these symptoms weren't adding up. The symptoms seemed to be caused by migraines, but children her age shouldn't be getting migraines. So I know I need to talk to someone," Lakisha recalls.
The K Health app is approved to treat kids over 3, and when certain combinations of symptoms are presented in the Symptom Checker, it will alert the parent that there may be something more serious happening with their child. Parents can then click to speak with a board-certified doctor immediately in real-time.
Lakisha continues, "So I clicked to talk with a doctor and got in contact with Tatiana (Dr. Zeballos, K Health Pediatrician). She is amazing—because she didn't let up, the same way I wasn't letting up. She immediately said, 'those symptoms don't sound right, not in a 4 year old.'
"Tatiana asked me to send a picture of Eternity, and when I did I remember Tatiana's immediate words were, 'She looks out of it, she doesn't look right, can you video chat with me?' We got on a video call and she said, 'I believe you need to take her to the ER.' I'd told her I thought about that but I wanted to make sure I wasn't crazy. I just needed someone to confirm that I'm not crazy, and that I'm not jumping the gun. Dr Zeballos said, 'You're not. The symptoms she's experiencing, and the way she looks, doesn't add up.'
"I immediately contacted my fiance and said we need to take Eternity out to the ER, it was just confirmed that this doesn't look right at all, it doesn't sound right—there's no time to waste, " recalls Lakisha.
Eternity's parents quickly pack her up and take her to the emergency department at University Medical Center in Nevada, a children's hospital. Dr. Zeballos was very clear they need not waste time going someplace else, "Tatiana told me to 'tell them exactly what you told me—that she hasn't been herself, she's been sleeping all day, she's had these extreme migraines.' She told me to tell them exactly what I explained to her, and she was so on point. Because the doctors at UMC agreed, this does not sound right at all."
The UMC team moved fast and began working up Eternity, and after a short while doctors returned to speak with her parents. Lakisha recalls, "They did the CT Scan and the doctor came in to talk with us. He took that deep breath, and I knew—I just knew, he was about to tell me something I didn't want to hear. There was something on the other side that I would not like."
The doctor tells Eternity's parents that her testing had indicated she had hydrocephalus, an abnormal buildup of fluid in the cavities deep within the brain. This excess fluid causes those cavities to widen, putting pressure on the brain's tissues. She also had a cyst on her brain. The doctors would need to act quickly, scheduling emergent surgery to relieve the pressure and save Eternity's life.

"Dr. Zeballos stayed with me through all of it. She texted to make sure we were on our way, and then to make sure that we'd arrived. She kept asking what the doctors were saying, and was very concerned. I was just updating her every step of the way. I was telling her, 'I don't know what this is, or what's going on. I don't know if they're correct on this hydrocephalus,' but she reassured me immediately, 'Yes, they are.'
"She took the time to explain it all to me, and I realized everything she was saying was matching up to what the UMC doctors were saying too. She helped me understand what was happening, helped me understand my situation. She was just amazing." Lakisha concludes.
UMC doctors were able to schedule surgery for early that Monday morning, to the shock and surprise of exactly no one, Eternity made it through with incredible strength and perseverance—as she'd done so many times before.
Lakisha tells me, "The surgeon said I would notice her activity start to come back slowly, that they were hopeful she would regain about 90% of her previous function and abilities but not 100%," the hydrocephalus was almost guaranteed to have some lasting effects.

"And lo and behold, she is 100% back. Eternity is the type, she loves to prove people wrong. So even when you feel like—her small body can't handle this. Yes she can. She can handle more than you think. Don't tempt her, because she will prove you wrong every time."
After a few short days recovering from surgery, Eternity was able to return home. And just one month after her surgery date, Eternity graduated from Pre-K.
As for her parents? Lakisha is emphatic, "I recommend K Health to everybody because it works, it really works. It saved my baby's life. And when you're having a day where you just don't understand what's happening—there's always somebody at the other end to explain it to you, always someone to help you understand. So I will always, always say K Health and a mother's intuition, follow them. They can save your child's life."