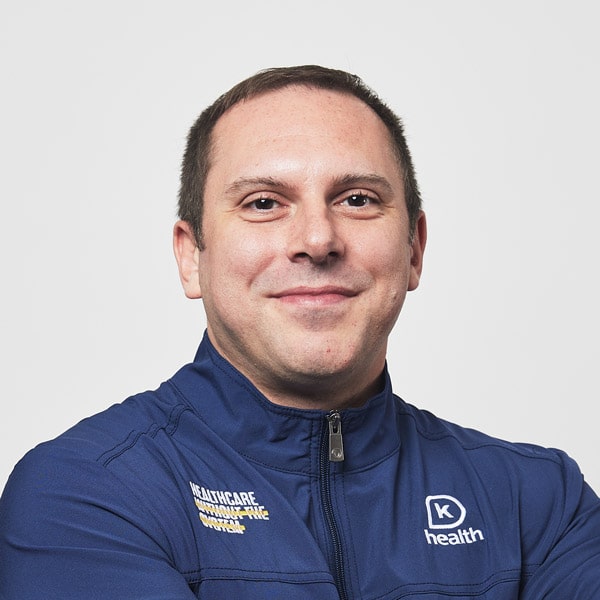 James Teet, DO
Florida, USA
K Health enables us to connect with patients without the restraints of the system.
Biography
Dr. James Teet is a family medicine doctor based in Naples, Florida. He graduated from the Philadelphia College of Osteopathic Medicine and did his residency at the South Nassau Community Hospital in Oceanside, New York. He's been working with K Health since 2019.
Education + Awards
Medical School
Philadelphia College of Osteopathic Medicine
Residency
South Nassau Community Hospital
Frequently asked questions
Does James Teet, offer telehealth services?
Yes! You start your chat with a member our team of hundreds of board-certified clinicians 24/7 here.
What are James Teet, areas of care?
Our clinicians are board-certified in family medicine, emergency medicine, pediatric care and more. Get to know your world-class medical team here.
Does James Teet, accept insurance?
Insurance is not required for any K Health visits. All appointments are $39 flat, or $29/month for an unlimited membership. Get started here.